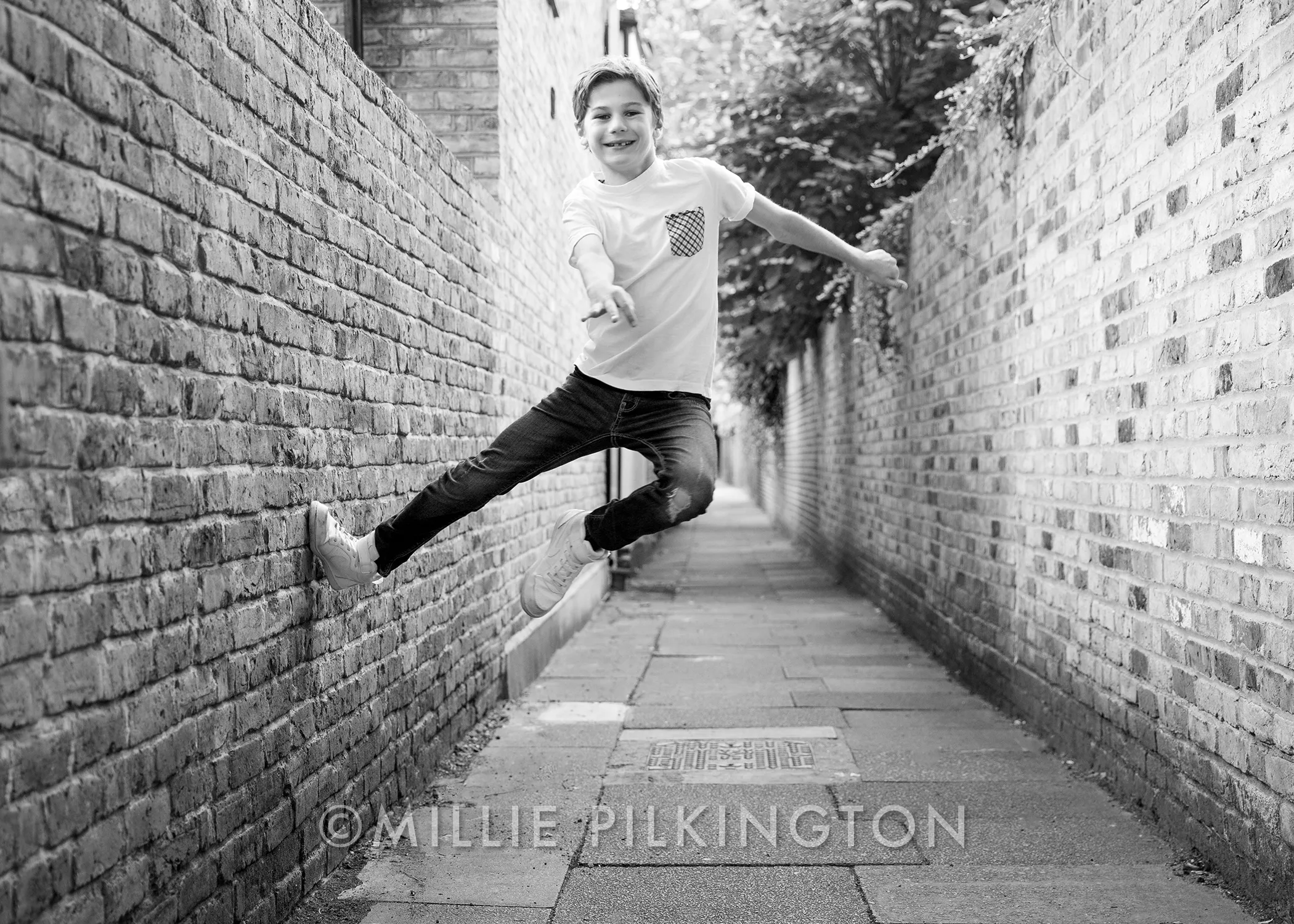 How old are we when we stop skipping down the road, or jumping on street walls?   Some may say never, but in essence there is definitely a time when we become too self conscious, when we are suddenly too grown up, too rushed, too stressed…   One of the many joys of photographing children is that they remind me to stop and enjoy the little things again, hold hands, skip down the street, even try a bit of jumping.  And wow, the thrill comes straight back – along with a few strange looks admittedly!
When I moved out of London over 10 years ago, I craved rural backdrops for portraiture, but I fear I was simply unaware of quite how fantastic urban backdrops are for children portraiture – especially in black and white.  Every street offers something unique, graphic, dynamic, quirky, but equally, every street invites the imagination of a child by offering games, adventures, magic, fun, play…
This image captures Ben enjoying a little alley way just around the corner from his home – he apparently does this wall jumping each time they walk along there.  I hope one day that this image will remind him of a whole chapter of his childhood.