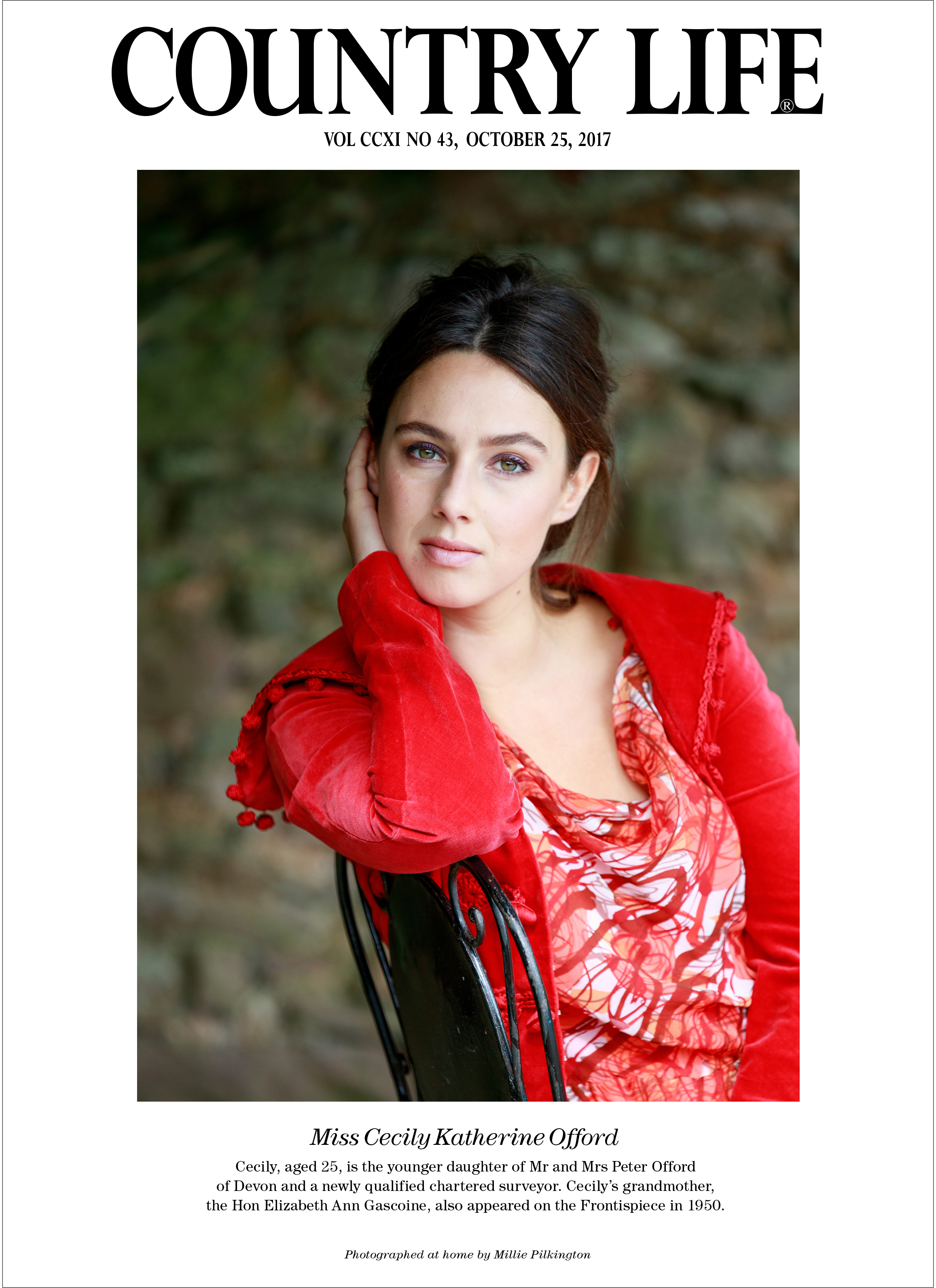 Another very enjoyable portrait commission from Country Life Magazine: photographing Cecily Offord at home in Devon for the frontispiece with my great friend and very talented make up artist Amanda Jackson Sytner.
Although the weather was rather dreary, the light was soft and there was little wind – so great conditions for portrait photography.    The only set back with soft lighting is that it's flat and lacking in shadow which adds a depth and mood I love particularly in close up portraiture.    However, I found an ideal location under a pergola offering opportunity for creating soft shadows, a lovely wall with plants growing up in the background, and soft light flowing in from the front and right.   I positioned the chair towards the front on the right, where there was sufficient light behind to avoid her her being lost in the dark background, and angled it so as create some soft shadow on the left of Cecily (from the viewer's perspective).
We then worked through a variety of poses on & around the chair, which resulted in a wonderful selection of stunning portraits.   The combination of a stunning model, make up, red velvet jacket and set up all worked in my favour.   The one Country Life chose is but one of my many favourites.