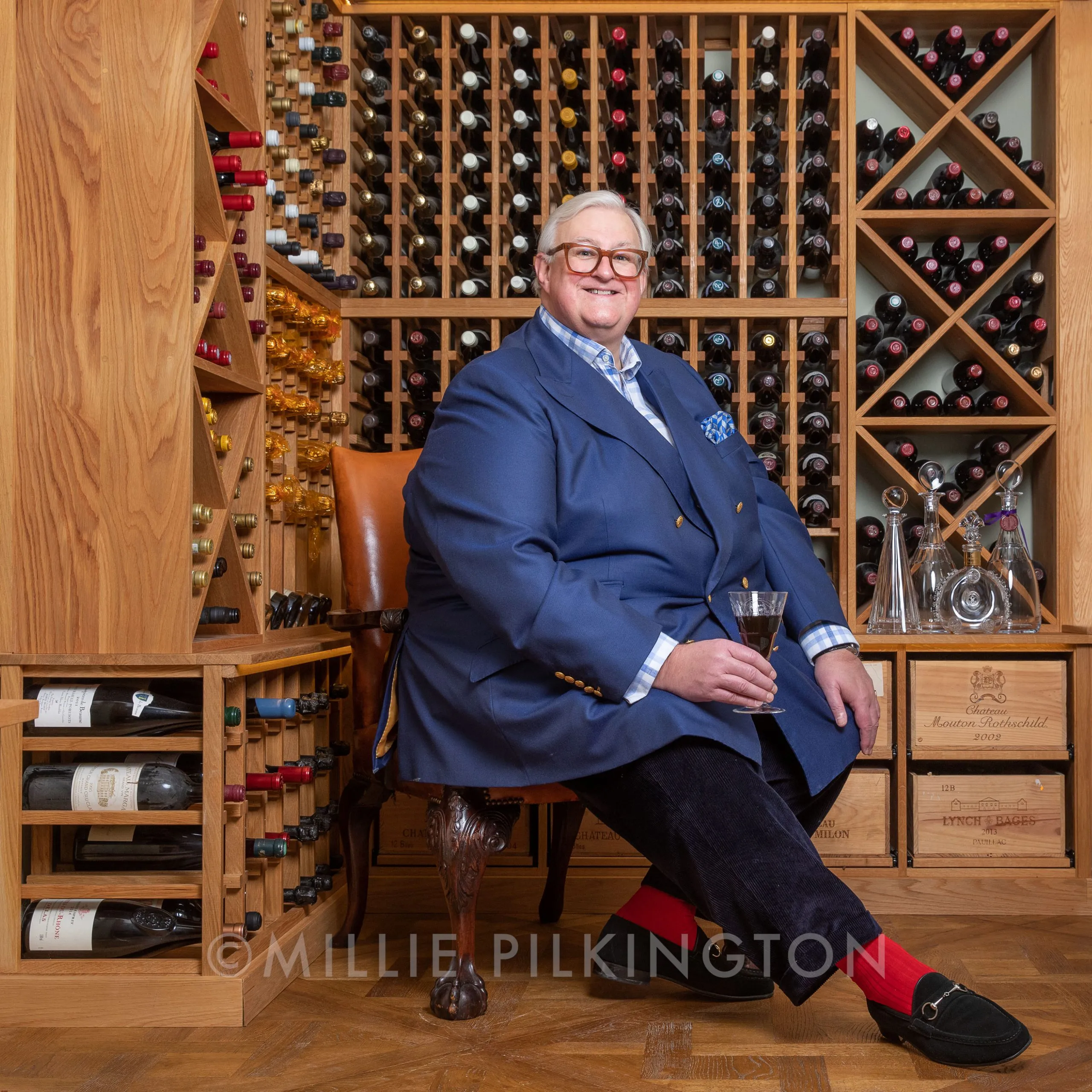 This editorial photoshoot of David Morgan-Hewitt, Managing Director of the Goring Hotel, was commissioned by Country Life Magazine to accompany a feature on 'Desert Island Wines'.   I met David almost a decade ago, at the Goring, when I was photographing the Duchess of Cambridge's wedding!   A very memorable experience for us both so we had lots to talk about.    I love to chat to my models, and hear about their interests and passions.  This enables me to capture 'real' portraits, which ooze personality, spirit and genuine emotion.   I am hoping this portrait portrays his charm, wit and kindness.
The shoot took place at his home in Wells, Somerset, with his cellar providing the perfect backdrop.  It also provided another talking point!   I LOVE wine and was in my element learning about all his favourite wines.
We chose a sitting pose to keep it informal and show off his red socks!  I then placed my camera on a tripod to avoid distorting horizontal and vertical lines, and to enable me to engage more freely in conversation.   The room was quite a squish, with barely any room for a light.   So I removed the soft box and bounced the light off the top corner.   This lit the room and his face perfectly.
For more examples of my portrait and editorial photoshoots, please do have a look at my adult, commercial and editorial pages on my website.    Please don't hesitate to contact me should you be interested in booking a portrait shoot with me.