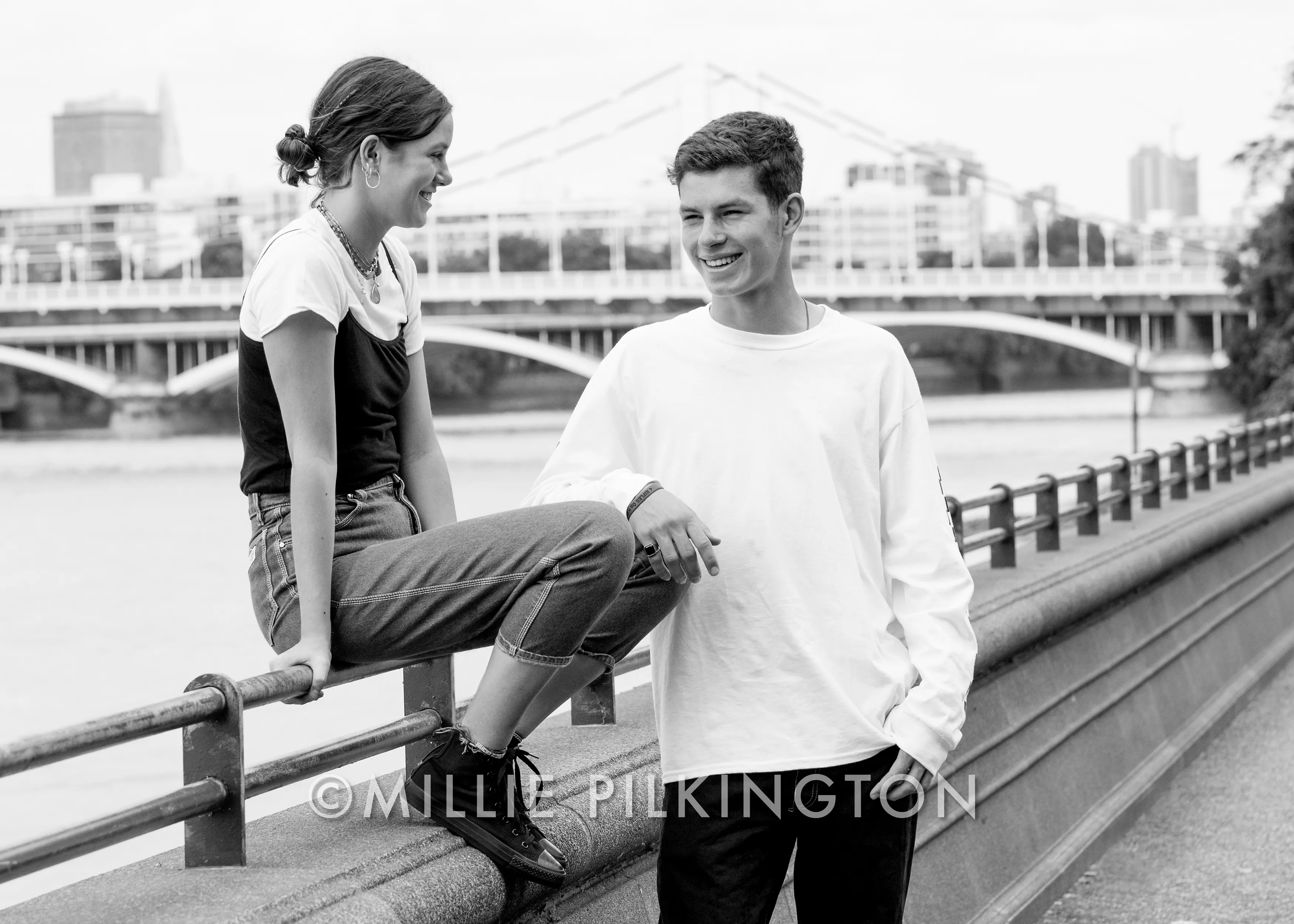 Portrait of Teenage Siblings
One of the many things I love about my job is returning to photograph the same children and families over the course of many years.    I have been photographing these siblings every 2-3 years for over 15 years – now with a pretty unbeatable collection of  A* A'Levels and GCSEs behind them, they were a far cry from the little rascals I photographed in my studio in London aged 4 and 2 years old!
I love the composition of this image – the sister on the fence smiling down at her younger brother, both looking happy, relaxed and confident, framed within the urban context in which they have grown up.