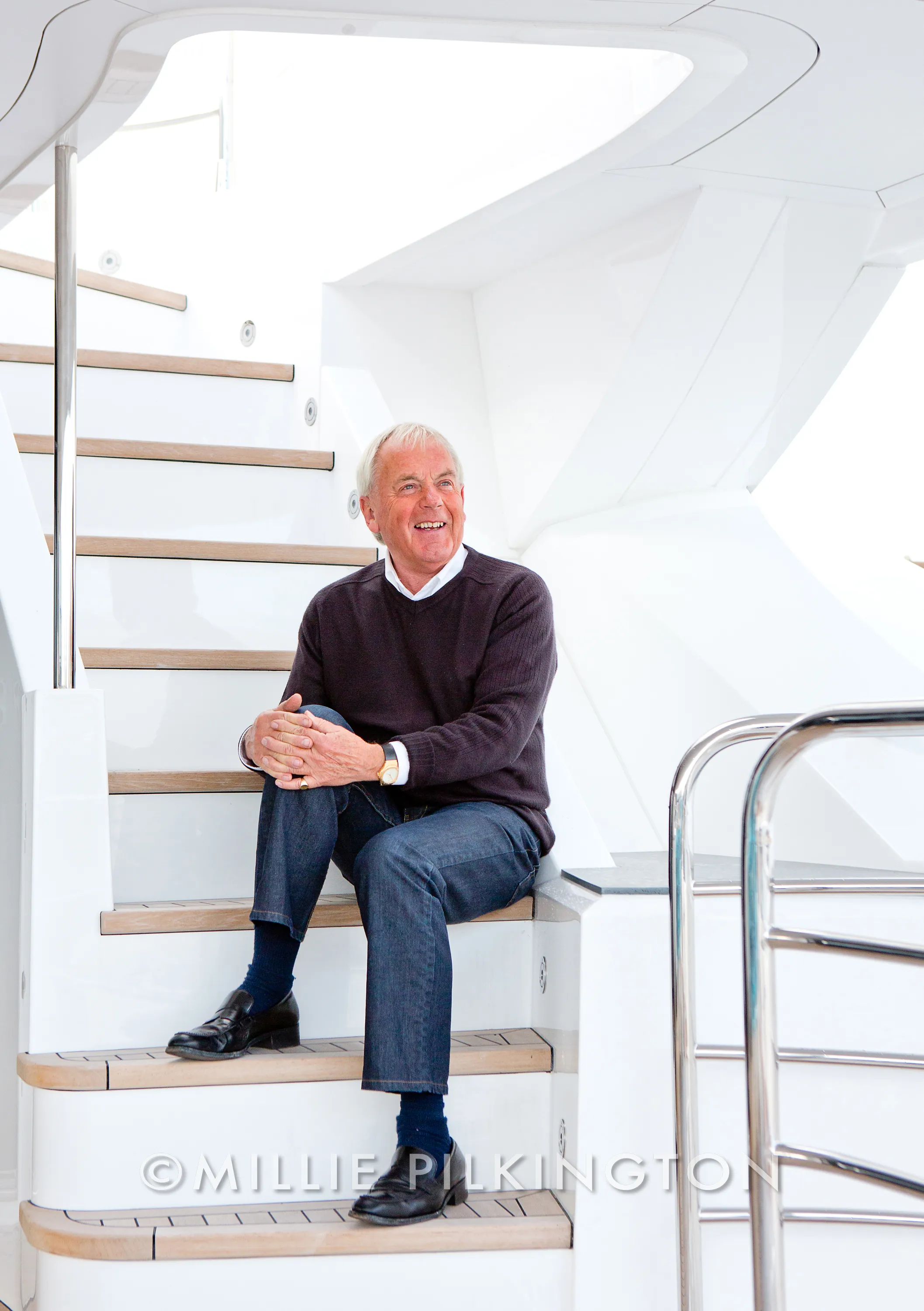 In memory of Robert Braithwaite
I was very sad to hear of the recent passing away of the legendary boating pioneer Robert Braithwaite, founder of Sunseeker super yacht boats.   I had the pleasure of meeting and photographing him in October 2012 for my book Great Faces of Dorset.
Sadly his parents died early so together with his brother John, who was still at school, he started the business in the 1960s – a business which went on to become a leading superyacht powerhouse.   His boats were featured  in four consecutive James Bond films, one of which (Quantum of Solace) was actually driven by Robert himself.
Robert was an undeniably talented entrepreneur, full of humility, kindness and charm.  He will be missed by many.   My condolences to his family and friends.  May he R.I.P.